Main Menu > Legal Forms Archive > Sell Us Your Legal Forms
---
If you are an attorney or a publisher of legal forms, and if you would like to sell your forms to us, you can earn between $500 and $2,500 or more.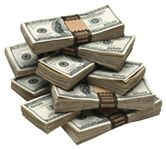 We welcome legal forms designed for national or state-specific use, or for use within a particular practice area of the law. Depending on the forms' relevance, applicability, and our needs, we are willing to pay attorneys or legal form publishers between $500 and $2,500, or perhaps even more for a comprehensive suite of legal forms. We are particularly interested in legal forms for personal and business use.

If you wish to explore this opportunity, please send an email to the Webmaster. Please include your contact information, affiliation, telephone number, a time when we can reach you, and a description of the forms.
Thank you for your interest!